I've just landed in Hong Kong and directly starting off with a busy week, so the week rewind of my last week in Germany comes now a bit delayed, sorry!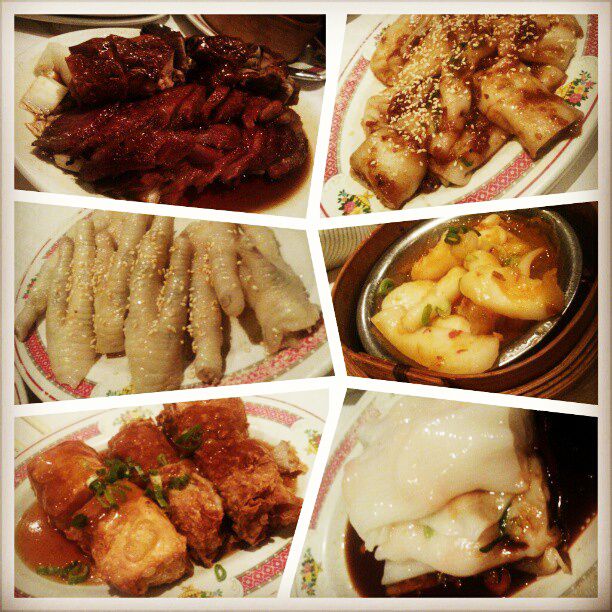 The older I get, the less I feel like celebrating my
BIRTHDAY
by any special manner. I spent this birthday having a simple dimsum dinner with my parents in
Maastricht
which is the only place around my area in Germany where you can get delicious dimsum. Do you recognize the dishes in here? Which is your favorite?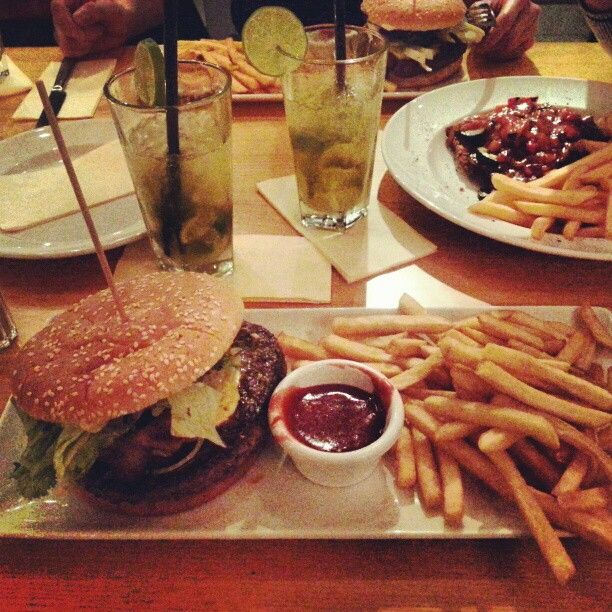 There we jump from the birthday dinner right to my
FAREWELL DINNER
, but this time with my both cousins. First we went to some bar, but it was so packed and the music was so loud inside that we left right after we made our first foot step into the restaurant bars. It's funny how we now enjoy calm and decent places instead of the weekend party atmosphere, like grandpas and grandmas. Have we really become so old already?
Have you ever PACKED FOR AN ENTIRE YEAR? I already find it difficult to pack for a holiday, so packing for the entire year was pretty close to mission impossible. Well, maybe packing itself was not a mission impossible, but packing for the year AND having everything you want fitting into the luggage. I also didn't want to spend too much money on things I have stocks of at home, e.g. my skincare products, on the other side, the bottles of liquid and creams add on a lot of weight, sigh. However, as you can see, I managed it somehow to finish "the bomb".
Usually, the grey weather is a good reason to be happy about when you leave it for a sunny location. On my
RAINY DEPARTURE
though, the gloomy weather created the blue curtain which was rather emotionally draining as it effectively covered a lot that I wanted to see, but made those even more visible that I didn't hope to see and feel.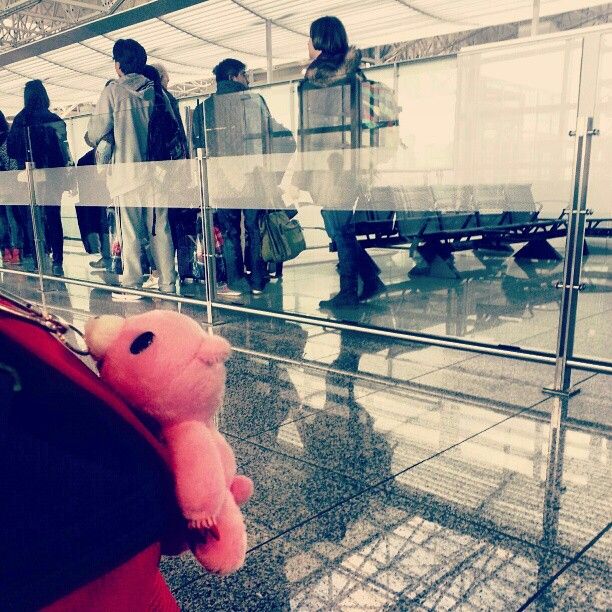 More enlightenment when I arrived
AT THE AIRPORT
. I brought some little friend with me from my room in Germany, so it wouldn't become too unfamiliar in my new home in Hong Kong later. Have I ever mentioned how I love to be surrounded by cute plush animals in my room, so that it feels more like home? haha, childish, I know xP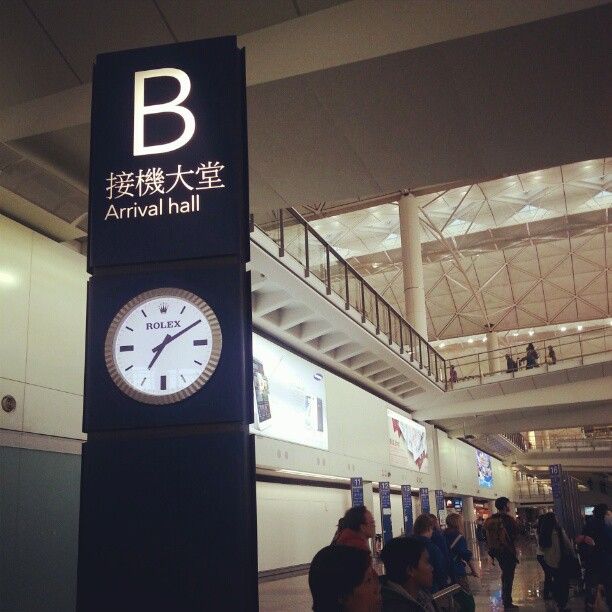 ARRIVED IN HONG KONG
after 10 hours of flight, pretty fast actually. I was lucky to sit at the aisle and next to a around 15 years old girl who was quite calm and nice, so I had a quite comfortable flight although the plane was totally full which I had not expected for this season.
Love the weather in Hong Kong at the moment. It's sunny and warm, but not too hot and humid, quite perfect actually :) This is how you would love to spend most time outside. However, I always feel like going out in Hong Kong, even if it is just for walking around somewhere, and even if I have to squeeze between the floods of people. Maybe I really like the busy life and busy streets, so I don't feel overwhelmed by the crowds (yet?) while my friends have been complaining a lot about the many people.
My week in Hong Kong has just begun, so I haven't been doing so much except of visiting family and meeting up friends. However, I can't wait to explore many great places, snap around for nice photos, and show you more of Hong Kong :)
Stay tuned for more in my next blog post :D